Gluten Free Retail HQ provides research, analysis and insights for retailers and brand marketers to make strategically informed decisions regarding their health & wellness initiatives and product/brand strategies and market positioning. More specifically, GlutenFreeRetailHQ.com aims to be the "go-to" source of insights & intelligence for retail and CPG executives who have a vested interest in the high-growth gluten-free space.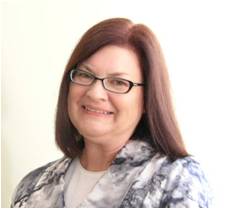 Gluten Free Retail HQ is headed by Sandy Skrovan, a retail market & shopper insights expert, retail analyst and marketing strategist. Sandy is a trusted adviser to top-tier retailers, brand marketers and a host of other organizations that have applied her insights, perspectives and recommendations in their strategic planning and decision-making processes. Sandy has directed syndicated insights & intelligence programs and customized research projects for large consultancies and research houses, including Kantar Retail/Retail Forward, Planet Retail/WGSN Group and PwC/Management Horizons.
Visit Sandy's LinkedIn profile here.
Sandy also advocates for Celiac Disease, which affects 1 in 133 Americans – most just don't know it yet. Fortunately, Sandy is one of the medically diagnosed and has been living gluten free since 2001, way before it was on-trend. For many Americans as well as consumers around the globe, gluten free isn't a fad but a medically required dedicated lifestyle. For retailers and manufacturers, "gluten free" is expected to be one of the highest growth categories in the coming decade and beyond.
For more information:
Email: Sandy@GlutenFreeRetailHQ.com
Phone: 614.441.3221